World's Largest Rock Tumblers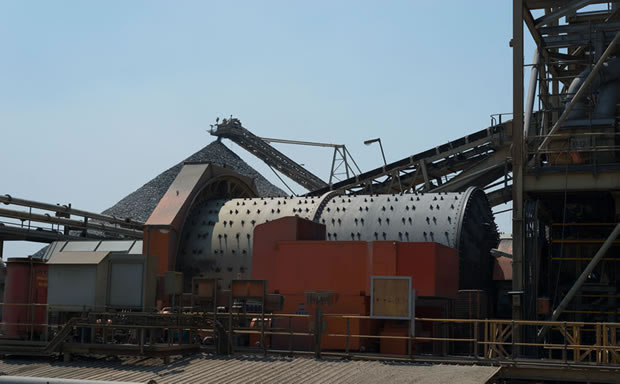 The world's largest rock tumblers are at mines and mineral processing plants. They are used to crush ore. This ball mill photo is copyright by Thomas Moore and is used here under a license agreement with iStockphoto.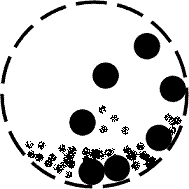 This animation shows what happens in a ball mill. The motion of the tumbler barrel carries heavy steel balls up the wall of the tumbler until they drop, fall, and pulverise the ore beneath them. This animated ball mill graphic was created by Lu'u Ly and is in the public domain.
Monster Rock Tumblers


The largest rock tumblers are not used to produce tumble-polished stones. Instead they are used at mining operations and mineral processing plants to crush ore. If an ore contains tiny particles of gold or copper or other metal, it is often crushed to the consistency of a powder to liberate the metal particles. The liberated particles can then be removed by gravity separation, acid leach, froth flotation or other methods.

These tumblers are called "ball mills" because rock is placed in the tumbler with heavy steel balls. When the tumbler barrel turns the balls are lifted up the wall of the barrel until gravity causes them to drop down onto the ore, crushing it into tiny particles. The largest of these tumblers can process hundreds of tons of ore at a time. You can imagine how much noise they make! The workers and these ore processing plants have to wear hearing protection.
The largest rock tumblers that we know of for producing tumbled stones are owned by TopStones Group in Cape Town, South Africa. Their tumblers have barrels with a 6000-pound capacity -- large enough to make the company the world's largest producer of tumbled stones. If you want to learn more about how tumble-polishing stones began, check out our History of Rock Tumbling article.

The largest rotary rock tumbler that we sell is the Thumler's Model B. It has a 15 pound capacity and will tumble about ten pounds of rock. It has a steel barrel for strength and rubber liner to minimize noise.

The largest vibratory rock tumbler that we sell is the Thumler's U-V18. It has an 18 pound capacity and will tumble about 18 pounds of rock. It is really fast and uses very little grit. It can do the fine grit and polishing steps in two days for many materials. That saves your electricity bill. Instead of using about two tablespoons of grit per pound of rock, only 1/2 tablespoon is needed. Vibratory tumblers are expensive but they save time, grit, polish, and electricity.


Happy Tumbling!

RockTumbler.com Authors
---
| | |
| --- | --- |
| | Hobart M. King has decades of rock tumbling experience and writes most of the articles on RockTumbler.com. He has a PhD in geology and is a GIA graduate gemologist. He also writes the articles about rocks, minerals and gems on Geology.com. |