About RockTumbler.com
The internet's most popular and comprehensive website about rock tumbling.
RockTumbler.com is the most popular website for people interested in rock tumbling. We have written the internet's largest library of articles about rock tumbling. These articles will help you learn how to use a rock tumbler, how to select stones for tumbling, how to successfully produce tumbled stones with a high quality polish, and how to maintain and repair your tumbler. We also sell rock tumblers, rock tumbling supplies, and a large selection of tumbled stones.

All of the information on this website is written by people who have many years of rock tumbling experience and an extensive knowledge of rocks, minerals and gems. The day that we launched this website we began writing articles to help you be successful. The more you know about rock tumblers, the tumbling process, and the materials used to make tumbled stones, the more successful and happy you will be in this hobby.


Who Are We?
Bradley Cole is the manager of RockTumbler.com. Every day, for the past ten years he has been answering customer questions about rock tumblers, how to use them to produce quality tumbled stones, and how to keep them running well. He spends much of his time developing the rock tumbling recipes that help you be successful with the tumbling rough that we sell. Based upon that experience he has written many of the articles and tumbling recipes that appear on this website.

In addition to his work at RockTumbler.com Bradley has written several articles for Geology.com and has created most of the photographs, maps and other illustrations that appear on that website. He earned a bachelor's degree in geography from Mansfield University and completed numerous geology courses.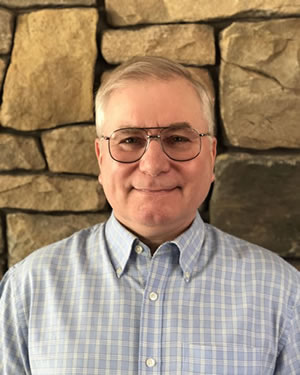 Hobart King has written many of the articles that appear on this website. He earned a Ph.D. in geology from West Virginia University and is a registered professional geologist in the Commonwealth of Pennsylvania. He also earned a graduate gemologist diploma from the Gemological Institute of America. He is the publisher of Geology.com and is one of the world's most widely read authors on the topics of rocks, minerals and gems. His rock tumbling experience and extensive knowledge of rocks, minerals and gems have been used to develop many of the rock tumbling recipes that appear on this website.

His father bought him a Thumler's A-R2 rock tumbler as a Christmas gift over fifty years ago because he was fascinated with rocks. He still has that original tumbler in working condition and surprisingly, Thumler's Tumblers still manufactures an identical A-R2 tumbler and still supplies all of the replacement parts. Their tumblers are made to last and that is why we sell them on this website.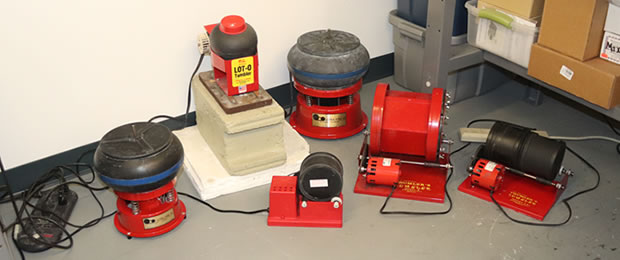 This photo shows the rock tumblers that we use to test every type of rough that we offer for sale. We also use these machines to develop the rock tumbling recipes that we publish for customer use. If we are not able to get good results with the rough, the supplies and the tumbler that we sell, we will not sell them to you.
Why You Should Read Our Articles


The first rock tumblers for hobbyists were invented in the 1950s. The basic rock tumbling instructions supplied with those machines recommend tumbling the rocks for one week in coarse grit, one week in medium, one week in fine, and one week in polish. Those instructions work superbly for polishing small pieces of jasper and agate (both varieties of chalcedony) in small rotary tumblers.

However, if you want to tumble other materials, slight modifications to those tumbling instructions can improve your yield, produce tumbled stones with a better shape, or produce tumbled stones with a higher quality polish. We want to help you understand a few important things...

1) rocks softer than chalcedony often need less than 7 days of tumbling time;

2) rocks harder than chalcedony often need more than 7 days of tumbling time;

3) some rocks bruise easily during tumbling and need ceramic media cushioning;

4) some rocks develop surface coatings while polishing and require burnishing;

5) some rocks produce gas and need special care when tumbling;

6) the size, speed and type of tumbler you are using might require special methods;

7) some rocks cleave easily and require ceramic media cushioning;

8) some rocks contain inclusions that can undercut, overcut, or fall out during polishing.

These challenges, and many others can often be solved if you understand rocks. We share the information that you will need in our rock tumbling library or in our rock tumbling recipes.


FACT: Most Rocks Are Not Suitable for Tumbling


One of the most important things that you must know is: most rocks are not suitable for tumbling. They might be a type of rock that does not tumble well, or, they might be pieces of a type of rock that can be tumbled but those pieces are below tumbling grade. The articles in our rock tumbling library will help you identify these unsuitable rocks so you can avoid collecting them and avoid purchasing them.

We see many vendors selling "tumbling rough" that will be a total waste of your time, grit and electricity. These rocks are often sold on websites that state: "Turn any rock into a beautiful tumbled stone." That statement is false! Be careful when you see statements like that on a website that sells rock tumblers.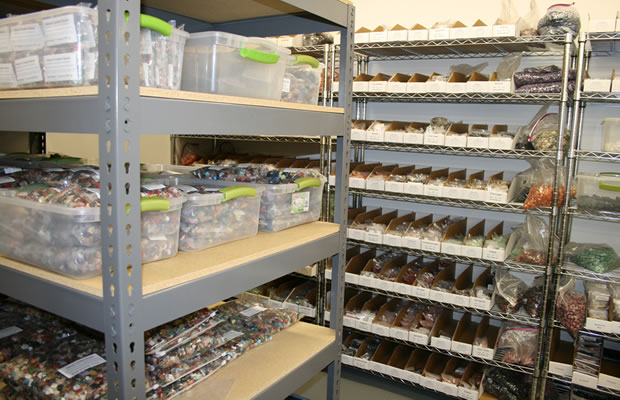 Why You Should Buy From Us


#1 We don't sell boomerangs: We have decades of experience using all of the equipment and supplies that we sell. Our product descriptions and articles are written from years of experience. We have instructions on this website that share how we use the products that we sell because we want you to be successful. We are not in the boomerang business. That means that we do not sell products that perform poorly because you will want to return them. We sell products that we have tested and are willing to use ourselves.

#2 We don't sell junkite: Some people who sell "tumbling rough" do not use rock tumblers and do not have any idea what types of rocks work well in a rock tumbler. They simply obtain colored rocks, call them "tumbling rough" and offer them for sale. Before we sell anything as "tumbling rough" we tumble a few batches ourselves to determine if it can be used to produce nice tumbled stones and we photograph the results to show you what it will look like as tumbled stones. If we decide to sell it we then develop two step-by-step "recipes" that you can use for successful polishing in a rotary rock tumbler or a vibratory rock tumbler. Other vendors just "sell you the rough" and let you discover that it is junkite.

#3 We know rocks and we know rock tumblers: When you buy something from this website, you are buying from people who have deep knowledge about rocks and who have been using rock tumblers for a long time. We know how to run them, how to fix them and how to keep them running well year after year. So, if you buy a rock tumbler or supplies from us and have questions about about them, you will have easy access to someone who knows how to help.

#4 Read what our customers have to say: We invite you to read what our customers have to say about the service that we provide and the products that we sell. You can read unedited reviews left by thousands of customers here. Thank you!