About RockTumbler.com
The internet's most popular and comprehensive website about rock tumbling.
RockTumbler.com is the internet's most popular website for people interested in rock tumbling. Every article and product description here has been written by people with extensive knowledge about rock tumbling, rocks, minerals and gems.

Most of our visitors come here to read in our Rock Tumbling Library or view our Guide to Tumbled Stones. Our library has over 100 articles that will help you learn how to use a rock tumbler, how to select stones for tumbling, how to successfully produce tumbled stones with a high quality polish, and how to maintain and repair your tumbler. We also sell rock tumblers, rock tumbling supplies, and a large selection of tumbled stones.

The day that we launched this website we began writing articles to help you be successful. The more you know about rock tumblers, the tumbling process, and the materials used to make tumbled stones, the more successful and happy you will be in this hobby.


Who Are We?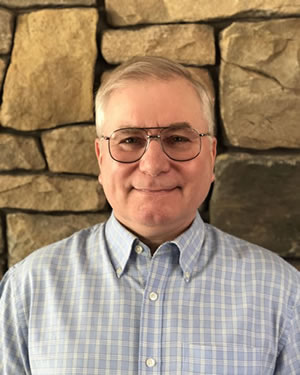 Hobart King is the owner of RockTumbler.com and a registered professional geologist with over 40 years of experience. He has a Ph.D. in geology and a GIA graduate gemologist diploma.

Much of his career has been spent studying the physical properties of rocks and minerals and how those properties make them suitable for industrial use. He is the primary author of Geology.com and one of the world's most widely read authors on the topics of rocks, minerals and gems. His extensive knowledge of rocks, minerals and gems has been used to develop many of the rock tumbling methods that appear on this website.

He was recently featured in an alumni profile published by the Gemological Institute of America and in a success story published on the Google Adsense website.

Hobart's father bought him a Thumler's A-R2 rock tumbler as a Christmas gift over fifty years ago because he was fascinated with rocks. His father didn't know that his gift would result in the launch a family business operated by his children and grandchildren.

That original rock tumbler, from fifty years ago, is still used today to test the tumbling roughs sold on this website. Surprisingly, Thumler's Tumblers still manufactures an identical A-R2 tumbler and still supplies all of the replacement parts. Their tumblers are made to last and that is why they are sold on this website.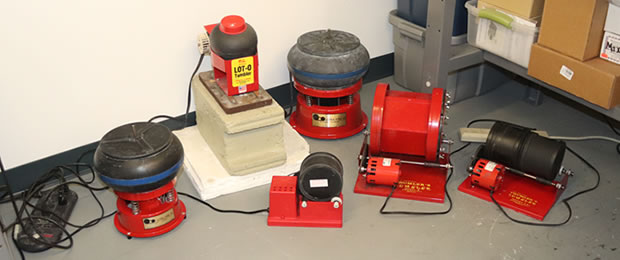 This photo shows the rock tumblers that we use to test every type of rough that we offer for sale. We also use these machines to develop the rock tumbling recipes that we publish for customer use. If we are not able to get good results with the rough, the supplies and the tumblers that we sell, we will not sell them to you.
Why You Should Buy From Us


#1 We don't sell boomerangs: We have decades of experience using all of the equipment and supplies that we sell. Our product descriptions and articles are written from years of experience. We have instructions on this website that share how we use the products that we sell because we want you to be successful. We are not in the boomerang business. That means that we do not sell products that perform poorly because you will want to return them. We sell products that we have tested and are willing to use ourselves.

#2 We don't sell junkite: Before we sell anything as "tumbling rough" we tumble a few batches ourselves to determine if it can be used to produce nice tumbled stones. We then photograph the results to show you what it will look like as tumbled stones. If we decide to sell it we then develop two step-by-step "recipes" that you can use for successful polishing in a rotary rock tumbler or a vibratory rock tumbler. We want you to be comfortable and successful with what you buy from us.

#3 We know rocks and we know rock tumblers: When you buy something from this website, you are buying from people who have deep knowledge about rocks and who have been using rock tumblers for a long time. We know how to run them, how to fix them and how to keep them running well year after year. So, if you buy a rock tumbler or supplies from us and have questions about about them, you will have easy access to someone who knows how to help.

#4 Read what our customers have to say: We invite you to read what our customers have to say about the service that we provide and the products that we sell. You can read unedited reviews left by thousands of customers here. Thank you!