Thumler's Model B Rock Tumbler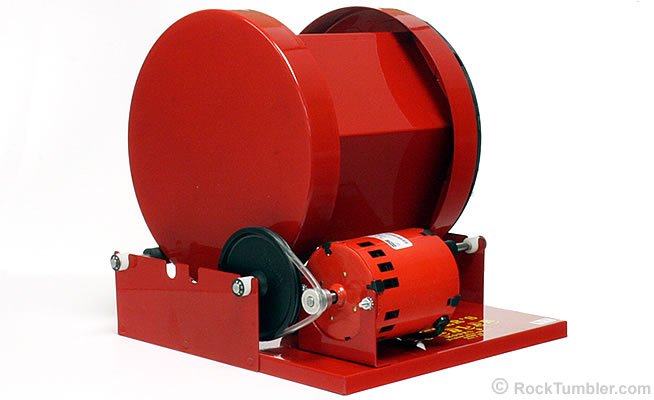 Age Recommendation
This is a large-capacity tumbler
that should be used by adults.
Find out why.
Model B Tumbler
Thumler's Model B Rock Tumbler


Low speed model for tumbling rocks.

The Model B rock tumbler is a large capacity tumbler that is great for a person who wants to tumble a lot of rough. If you have the luxury of collecting your own rough then this tumbler might be perfect for you. It has a 15-pound capacity barrel that when loaded 2/3 full will process about 10 pounds of rock quietly.

The barrel is constructed of a metal frame with a quarter inch thick rubber insert that will tumble the rock with minimal noise. While most Thumler's Tumblers have a plastic lid held in place by a retainer ring the Model B lid is a metal plate that fits over a thick rubber gasket. The lid is tightened down by six washers and wingnuts. The rubber gasket creates a watertight seal between the rubber insert and metal lid. The rubber seal also covers the inside of the lid to make the tumbler operate quietly. Comes with a factory Warranty

This is the low speed Model B that is powered by a quality motor with overload protection that spins at 1550rpm. The metal base and barrel have been finished with a powder coat paint job that will resist rusting for a long time. This is a very high quality machine.

Check out our video below....