Thumler's High Speed Model B Brass Tumbler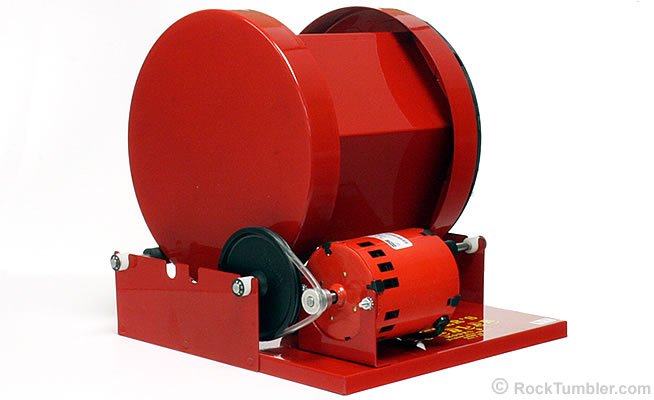 High Speed
Model B Tumbler
Walnut Shell Media
Thumler's Model B Brass Tumbler (High Speed)

High Speed Model for Cleaning Brass.

- 15-pound capacity barrel
- 250 30-30 rounds
- Works with corn cob, walnut shell or stainless steel media
- Metal barrel frame with rubber lining and lid gasket
- Heavy duty
- Inside dimensions: Height: 8 1/8 in - Diameter: 7 1/8 in
- High speed 3000 rpm thermally protected motor


The high speed Model B tumbler is a large capacity, heavy duty, professional quality tumbler that is a standard piece of equipment used by handloading experts. It has a 15-pound capacity barrel that when loaded can process about 250 30-30 rounds or an equivalent amount of other caliber rounds in about 3-4 hours.

The barrel is constructed of a metal frame with a quarter inch thick rubber insert that will clean and polish the brass with minimal noise. The Model B lid is a metal plate that is tightend down over a rubber gasket. The lid is tightened down by six washers and wing nuts. The rubber gasket creates a watertight seal between the rubber insert and metal lid. Having this watertight seal allows you to use water, soap and steel pin media to polish brass cartridges if you prefer that over corn cob or walnut shell media.

This is the high speed Model B that is powered by a quality motor with thermal protection. The metal base and barrel have been finished with a powder coat paint job that will resist rusting for a long time. This is a very high quality machine.

Check out our video below....