Thumler's Model A-R6 Tumbler Parts
We sell replacement motors, bearings, guides, shafts, retainer clips, barrels, retainer rings and lids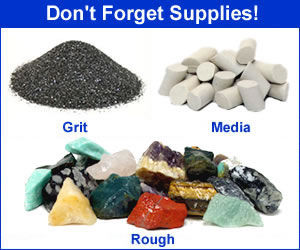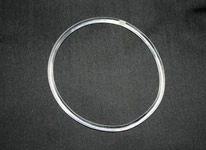 Thumler's Model A-R6 Belt



Replacing a worn out A-R6 belt is one of the easiest fixes on the tumbler. Not tools are required for the fix. It is a good idea to have an extra belt lying around in case a belt breaks in the middle of tumbling a batch of rough.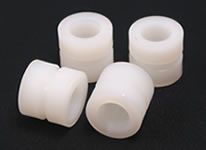 A-R6 Tumbler Bearings



Thumler's A-R6 bearings are made of polyethylene. Bearings are simple to replace. Remove the retainer ring, slide the old bearing off, put the new one on and replace the retaining ring. We suggest purchasing some extra retainer rings just in case you damage some while taking it off or putting it on.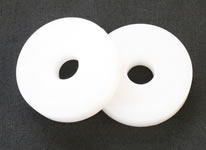 Thumler's A-R6 Barrel Guides



Thumler's A-R6 tumbler barrel guides are made of nylon which makes them durable. You won't have to change these very often but when you do it is a simple job. Remove the retainer clip, remove the bearing and old guide, slide on a new guide and replace the bearing and retainer clip. Purchasing some extra retainer clips in case you damage one is a good idea.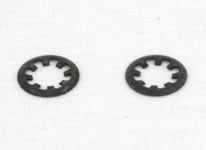 Thumler's Shaft Retainer Clips



Retainer clips are used to hold the bearings on the end of the shafts and to hold the nylon rollers in the proper location on the idler shaft.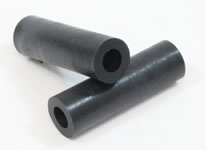 Thumler's Tumbler Nylon Roller



After years of use the nylon rollers on the idler shaft my wear down and need to be replaced. We offer a set of two rollers for the A-R1 and A-R6 tumblers and a set of three rollers for the A-R2 and A-R12 tumblers.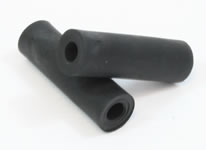 Thumler's Rubber Roller



These rubber rollers for the drive shaft are what give the barrel traction and keep it turning to tumble the rocks inside. Replace worn rollers for optimum tumbling action. A set of two rubber rollers is needed for the A-R1 and A-R6 tumblers while a set of three rollers is needed for the A-R2 and A-R12 tumblers.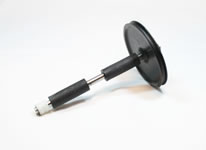 Thumler's A-R6 Drive Shaft



A replacement drive shaft for the Thumlers A-R6 rotary tumbler. Easy to replace, just remove the belt, lift out the old shaft, snap the new one in place and replace the belt. Includes: Shaft, rubber rollers, bearings, pulley and retainer clips.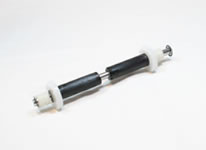 Thumler's A-R6 Idler Shaft



A replacement idler shaft for the Thumler's A-R6 rotary tumbler. It is a complete shaft with all needed components that can be replaced in a minute with no tools required.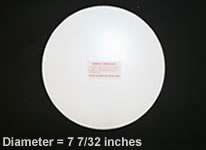 Thumler's A-R6 Barrel Lid



This is Thumler's A-R6 barrel. It is made out of plastic which means it will eventually wear through so having an extra one on hand is a good idea.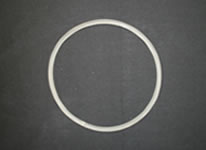 Thumler's A-R6 Barrel Retaining Ring



This retaining ring is used to secure the lid on a Thumler's A-R6 Tumbler barrel. Note: This new retainer ring will appear much smaller than the one that you're replacing. That is because it hasn't been stretched out. However, it will fit the barrel but is tough until it gets stretched out.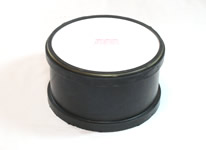 Thumler's A-R6 Tumbler Barrel



This Thumler's Model A-R6 rock tumbler barrel has a 9-pound capacity. This complete barrel includes the soft rubber barrel, the retaining ring and plastic lid. Having an extra barrel for polishing is recommended to reduce the chance of contamination from the other grit sizes.


Barrel Dimensions in Inches
Height
Diameter
Inside (usable space)
4
7
Outside
4 1/2
8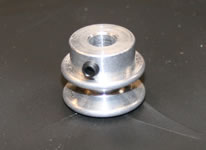 A-R6 Tumbler Motor Pulley



This pulley fits the motor on all A-R model Thumler's Tumblers. This Thumler's A-R6 pulley has a 1/4" bore diameter and 3/4" outside diameter.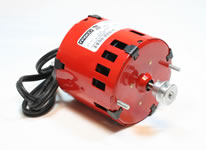 Thumler's A-R6 Tumbler Motor and Pulley



This thermally protected motor fits all This Thumler's A-R6 rock tumbler motor. It will automatically shut off if it gets too hot. This motor is very easy to attach and get back to tumbling.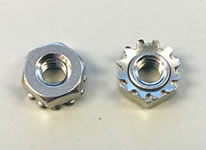 Thumler's A-R6 Motor Mounting Nuts



Two keps nuts (nuts with attached, free spinning, star-shaped lock washers) are used to keep the motor in place. They screw onto the two motor-mounting bolts where they extend through the motor-mounting brackets.