Thumler's Model T2 Tumbler Parts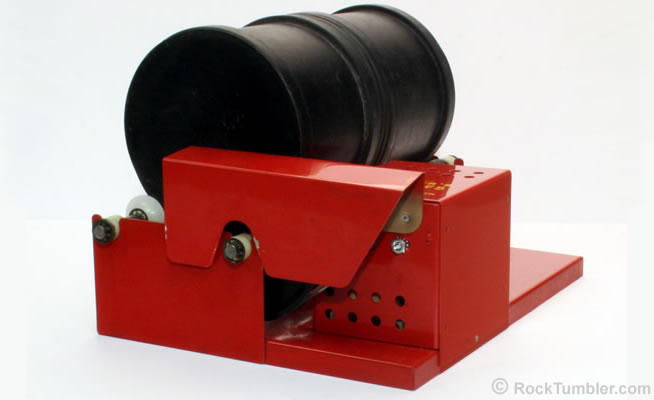 We sell replacement bearings, guides, shafts, retainer clips, barrels, retainer rings and lids.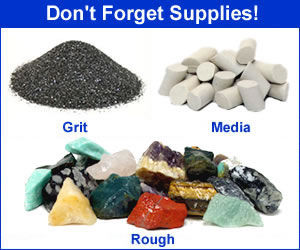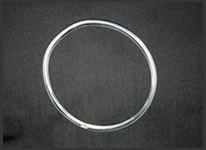 Thumler's T2 Belt



Replacing the belt on a Thumler's T2 tumbler is an easy job that can be done without tools. If your T2 tumbler has the belt guard, swivel it out of the way. Then lift up the drive shaft and remove the old belt. Slip the new one over the pulley, push the drive shaft back down into place, and roll the belt over the motor pulley.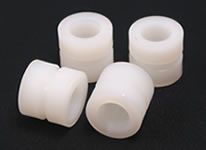 T2 Tumbler Bearings



Thumler's T2 bearings are made of durable polyethylene. Bearings are simple to replace. Remove the retainer clip, slide the old bearing off, put the new one on, and replace the retainer clip. We suggest purchasing some extra retainer clips just in case one gets damaged.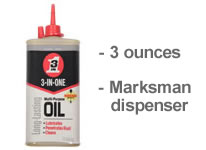 Stop Squeaky Bearings



We oil our Thumler's Tumblers every 30 days (or after each batch of rocks) with 3-IN-ONE Multi-Purpose Oil or SAE20 motor oil. Only one drop on each bearing. See our article for photos and detailed instructions.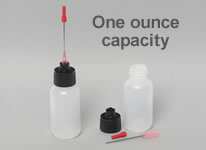 Needle-Tip Oil Bottle



Have your own SAE20 motor oil or general purpose oil? Use one of these needle-tip bottles to accurately dispense it on tumbler bearings and motors. Keep your tumbler running smooth and quiet.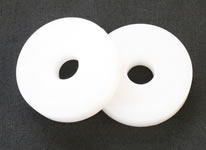 Thumler's T2 Barrel Guides



Thumler's T2 tumbler barrel guides are made of a durable nylon. You won't replace these often but when you do it is easy to do. Remove the retainer clip, remove the bearing and old guide, slide on a new guide and replace the bearing and retainer clip. Purchasing some extra retainer clips in case you damage one is a good idea.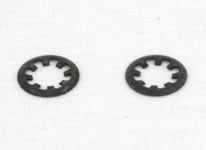 Thumler's Shaft Retainer Clips



Retainer clips are used to hold the bearings on the end of the shafts and to hold the nylon rollers in the proper location on the idler shaft.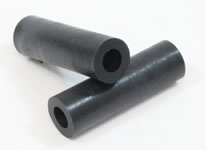 Thumler's Tumbler Nylon Roller



After years of use, the nylon rollers on the idler shaft may wear down and need to be replaced. We offer a set of two rollers for the A-R1 and A-R6 tumblers, and a set of three rollers for the A-R2, T2 and A-R12 tumblers. Roller replacement is simple - just remove the old rollers from the idler shaft, and slide the new rollers into their place.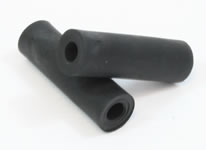 Thumler's Rubber Roller



These rubber rollers for the drive shaft are what give the barrel traction and keep it turning to tumble the rocks inside. Replace worn rollers for optimum tumbling action. A set of two rubber rollers is needed for the A-R1 and A-R6 tumblers while a set of three rollers is needed for the A-R2, T2 and A-R12 tumblers.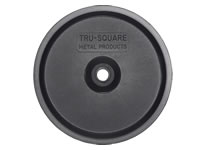 Thumler's T2 Drive Pulley



This pulley fits the drive shaft of Thumler's Model T2 rotary tumblers. It will also fit on any of the following tumblers: Thumler's MP-1, A-R1, A-R2, A-R6, A-R12, Model B, and Model T.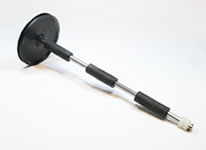 Thumler's T2 Tumblers Drive Shaft



A replacement drive shaft for the Thumlers T2 rotary tumbler. Easily replaced: just remove the belt, remove the old shaft, snap the new one in, and put the belt back on. Includes all parts: Shaft, pulley, bearings, rubber rollers and retainer clips.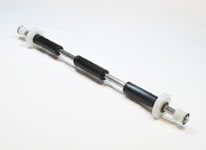 Thumler's T2 Idler Shaft



A complete idler shaft for the Thumler's Model T2 rotary tumbler. This shaft has all of the necessary components and is quick and easy to replace.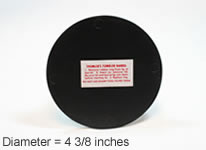 Thumler's T2 Barrel Lid



This plastic barrel lid is for Thumler's T2 three-pound barrels. It also fits Models A-R1, MP-1 and Model T barrels.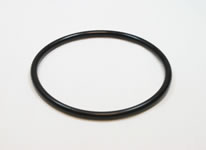 Thumler's T2 Barrel Retaining Ring



A rubber retaining ring used to secure the lid on a Thumler's T2 three-pound barrels. Also fits Models A-R1, MP-1 and Model-T barrels.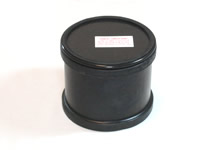 Thumler's T2 Barrel



This is a three-pound capacity barrel designed to fit Thumler's Model T2 rock tumbler. It is also the same barrel used on the Model A-R1 and Model T rock tumblers. It is a complete barrel with the retaining ring and plastic lid. TIP: Purchasing an extra barrel for the polish step will reduce the chance of contamination from the larger grit steps.


Barrel Dimensions in Inches
Height
Diameter
Inside (usable space)
3 7/8
4 1/4
Outside
4 1/4
5

Thumler's T2 Motor

Replacement motors for Thumler's T2 rotary rock tumbler are no longer offered by the manufacturer.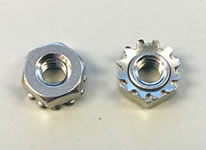 Thumler's T2 Motor Mounting Nuts



Two keps nuts (nuts with attached, free spinning, star-shaped lock washers) are used to keep the motor in place. They screw onto the two motor-mounting bolts where they extend through the motor housing, one on each side of the opening where the motor's drive shaft protrudes. A 9mm wrench is needed to install.