Thumler's A-R12 Rock Tumbler
Large Twelve-Pound Barrel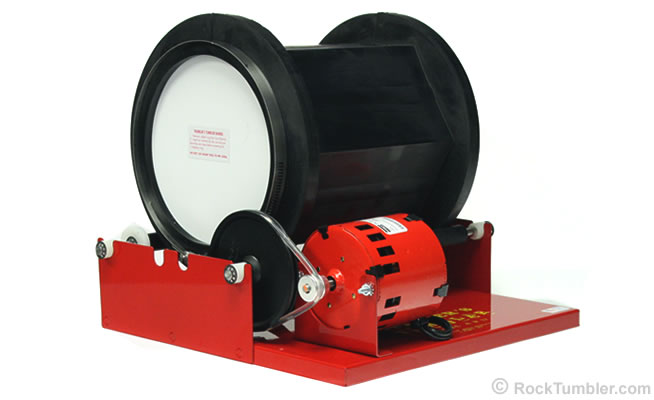 Age Recommendation
This is a large-capacity tumbler that should be used by adults.Find out why.
A-R12 Rock Tumbler
Thumler's Model A-R12 Rock Tumbler


This is a hobbyist grade rock tumbler for the experienced person or for the beginner who has access to lots of rock. The metal frame and heavy-duty, thermally protected, maintenance-free motor easily turns the 12-pound capacity barrel. Comes with a factory One-Year Limited Warranty. Warranty begins on the date of purchase.

If you fill the barrel about 2/3 full as recommended, it will process about nine pounds of rock. The soft rubber barrel will tumble your stones with a minimum amount of noise.

The A-R12 tumbler quickly converts from a large-capacity tumbler into a machine that turns two 3-pound capacity barrels (sold separately).

The tumbler is supplied with an instruction book that will guide you through tumbling your first batch of rock.

We want you to enjoy this hobby as much as we do.

For Best Polishing Results:

If you are really serious about getting a high-quality polish, we recommend getting a separate barrel and using it exclusively for the polishing step. A dedicated barrel for polish (and a thorough cleaning of your rocks after the 600 grit step) will help avoid grit contamination of your polishing step.