Tumbled Stone Critters
Making Tumbled Stone Critters Is a Fun Activity to Do With Kids!


All of our tumbled stone critters were made from the tumbled gemstone mixes that we sell. You can make your own stone critters. All you need to do is pick up a few supplies at your local craft store and let your imagination go wild.



Snowflake Obsidian Cat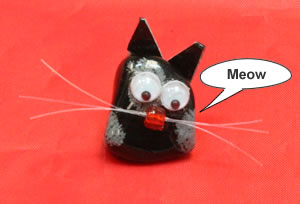 A piece of snowflake obsidian that now looks like a cat.
Hematite Bug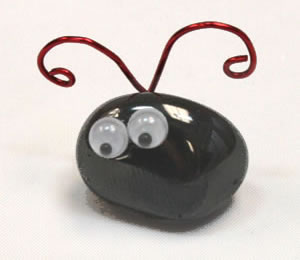 Heavy D. the hematite bug.
Crazy Hair Stone Face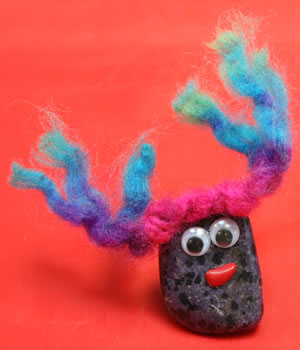 This is our purple headed, crazy hair, dyed dalmatian stone rock man.
Dinosaur Head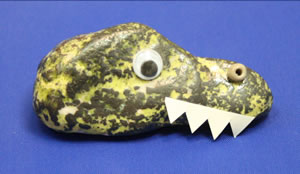 Chomper the dinosaur head is a piece of tumbled magnetite with another unknown material.
Frogs and a Dragon Fly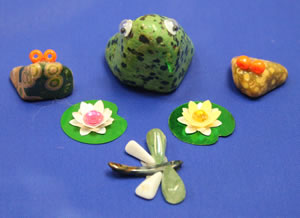 In this photograph the two smaller frogs are tumbled ocean jasper and the large frog is dyed dalmation stone. The dragon fly is a mix of different tumbled stones.
Dalmatian Stone Dog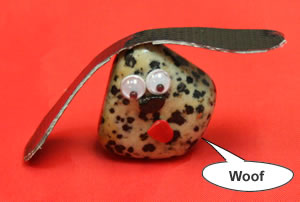 Floppy, our dalmatian stone dog has polished red jasper for a mouth and a deep purple piece of tumbled amethyst as a nose.
Tumbled Stone Dragon Fly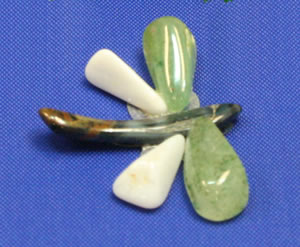 This dragon fly is made up of three different tumbled stone types. The body is tumbled tiger eye. The front wings are green aventurine and the back wings are howlite.
RockTumbler.com Authors
---
| | |
| --- | --- |
| | Hobart M. King has decades of rock tumbling experience and writes most of the articles on RockTumbler.com. He has a PhD in geology and is a GIA graduate gemologist. He also writes the articles about rocks, minerals and gems on Geology.com. |