Why Was My Order Declined?
All transactions placed on our website are screened by a security service to prevent credit card fraud.

We would like to receive your order - so we provide the information below. We hope that it helps you place a successful order or understand why your order was declined.

Thank you!



Please check your billing address...

The billing address entered into our shopping cart must be an exact match with the address on the cardholder's monthly card statement.



Card expiration and CVV number...

The payment card's expiration date and CVV number (the 3-digit number on the back of the card) must match what is on your card.



About international orders...
We are unable to ship to addresses located outside of the United States.
We are unable to accept credit cards issued by banks outside of the United States.
Transactions must be submitted from computers located within the United States.
We accept Visa and MasterCard...

Credit card payments must be made using Visa or MasterCard.



We accept checks and money orders...

We accept orders submitted by mail and paid with a check or money order - find information here.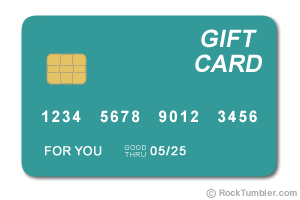 Gift cards and prepaid cards are not compatible with many website shopping carts.
Gift cards, prepaid cards, government cards...

Orders placed with gift cards, prepaid cards, or government-issued cards, are often declined. Many payment card banks require the cardholder to register the card on their website before an online transaction will be accepted. Check the information that came with your card - look for "registration instructions".



Are you using a VPN?

Our shopping cart might not accept transactions submitted through a computer that connects to the internet through a virtual private network (VPN).



A few more suggestions...

Many people find that their transaction will be accepted if they try one of these...

Restart the computer.
Use a different computer.
Use a different payment card.



Have you made numerous ordering attempts?

We limit the number of ordering attempts that can be made in one day or one week using the same computer/mobile phone, the same credit card, or the same IP address. So if you have made numerous order attempts, you are likely blocked from ordering for the next 24 hours. We must do this to prevent criminals from using our shopping cart in an attempt to guess the CVV numbers of stolen payment cards.


Please Note: Declined transactions may appear as "pending" or as "authorizations" in your online payment card account. They will automatically expire from your online account in a few business days - or in an amount of time determined by your payment card bank. These transactions will not appear on your monthly credit card bill.

If you are interested, we do accept orders by mail. You can find the instructions here.

Thank you!
Hobart King
Owner / Manager
RockTumbler.com

RockTumbler.com Authors
---
| | |
| --- | --- |
| | Hobart M. King has decades of rock tumbling experience and writes most of the articles on RockTumbler.com. He has a PhD in geology and is a GIA graduate gemologist. He also writes the articles about rocks, minerals and gems on Geology.com. |