Arizona Petrified Wood - Rock Tumbler Rough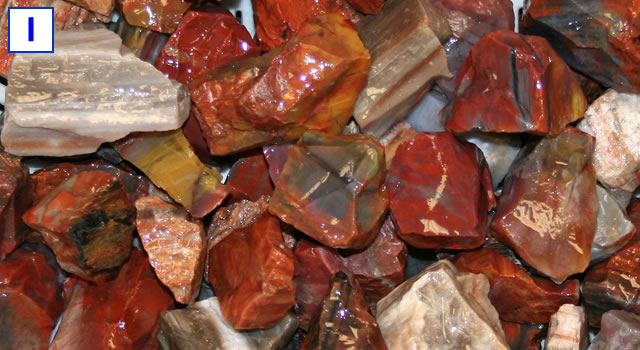 This image shows a 3-pound bag of Arizona petrified wood tumbling rough, dumped into a colander and sprayed with water to reveal its full color.
Click on the image
for a larger view. Wow! What beautiful color!
Arizona Petrified Wood Tumbling Rough
Size: mostly 1 to 2 inch pieces
The Most Popular Petrified Wood Locality


Petrified wood is found in hundreds of locations around the world, but the best-known and most popular locality is Arizona. Some of the world's most brightly-colored petrified wood is found there. Unfortunately much of the petrified wood found there is not suitable for rock tumbling because it contains lots of pore spaces and voids.

We were lucky to obtain a small amount of well-silicified Arizona petrified wood with lots of red, brown, orange, yellow, white and gray color. It works great in a rock tumbler.



This Material is Very Easy to Tumble-Polish


Petrified wood is one of the easiest materials to polish in a rock tumbler. It rounds nicely and rarely bruises. This wood can be polished using our standard rock tumbling instructions. The only modification that we might make to those instructions is to toss in a small amount of large or small ceramic cylinder media to promote a smooth tumbling action. Adding about 20% ceramic media will be enough to do the job. Other than that, just follow the standard tumbling instructions.

People use a variety of polishes on petrified wood. We always use TXP aluminum oxide polish because it is inexpensive and does just as good of a job (in our opinion) as polishes like tin oxide, or cerium oxide that cost 4x as much money or more.
Customers also bought...

Large Ceramic Media



Large ceramic pellets work great as a filler and for delivering grit or polish to difficult-to-reach surfaces. More information...




Small Ceramic Media



Small ceramic pellets work great when you need small material for better tumbling action or to deliver grit or polish to difficult-to-reach surfaces. More information...




Standard Grit Kit



1 pound of each: coarse, medium and fine grit. 8 ounces of TXP polish. This is enough supplies to tumble up to four three-pound barrels of rocks. Save money with a large grit kit.