Lortone 45C Rock Tumbler Parts
We sell replacement motors, bearings, barrels, barrel parts, gaskets and belts.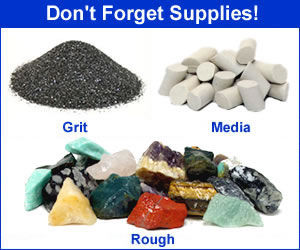 Lortone Model 45C Belt



Replacing a belt on a Lortone Model 45C tumbler is easy. The only tool you will need is a phillips head screwdriver to open up access to the motor and belt compartment.

Rubber Feet for Lortone Bases



A set of four rubber feet for the Lortone 45C tumbler.

Lortone 45C Bearings



Here is a set of four Lortone 45C rock tumbler bearings. It is simple to replace these bearings. They will also fit the 33B rock tumbler.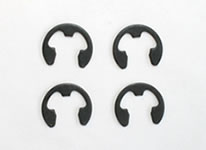 45C Shaft Retainer Clips



Set of four retainer clips for use on Lortone model 45C. These clips also fit the 3A and 33B rotary rock tumbler shafts.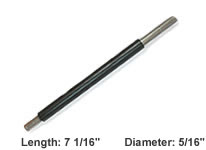 Lortone 45C Drive Shaft



The 45C drive shaft includes the rubber roller sleeve. Retainer clips and pulley are NOT included. New retainer clips are available above if you are unable to reuse the old ones.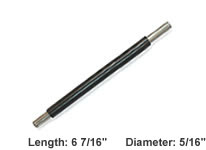 Lortone 45C Idler Shaft



This idler shaft for a Lortone 45C tumbler comes with the rubber roller sleeve on it. Retainer clips must be purchased separately if you are unable to reuse the old clips.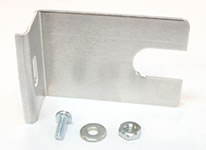 Lortone 45C Barrel Guide



The Lortone 45C metal barrel guide comes with the nut, bolt and washer needed to replace your old worn out or damaged guide.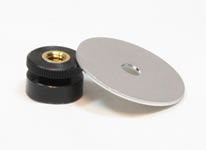 Lortone 45C Barrel Nut and Washer



This is the knurled nut and washer used to tighten the lid on Lortone hobbyist tumbler barrels. Fits all Lortone rock tumbler barrels that we sell. Does NOT fit Tumble-Bee barrel lids.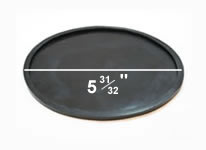 Lortone 45C Barrel Boot Gasket



This barrel boot gasket is sized for the 4.5lb barrel on a Lortone 45C rock tumbler

Lortone 45C Barrel Inner Lid with Stud



This inner lid with stud is for the 4.5lb barrel that goes with the 45C rock tumbler.

Lortone 45C Barrel Outer Lid



The outer metal lid for the Lortone model 45C rock tumbler barrel.

Lortone 45C Barrel



This barrel was made for the Lortone Model 45C rock tumbler. It is a complete 4.5-pound capacity barrel that includes the soft rubber barrel, two-piece metal lid, rubber lid liner, washer and plastic nut.


Barrel Dimensions in Inches
Height
Diameter
Inside (min)
3 5/8
5 3/4
Outside (max)
4 1/2
6 1/2
Outside height does NOT include 5/8 inch for the nut and washer.

Lortone Model 45C Tumbler Motor



Replacing your 45C rock tumbler motor is a simple job that can be accomplished in a few minutes. It is a small tumbler motor that is designed for Lortone Models 3A, 33B and 45C rock tumblers.