Information for Customers and Visitors
About RockTumbler.com


We use the products that we sell and almost always have at least one rock tumbler running. We do this to continue learning about rocks, the machines used to tumble them and the methods of rock polishing. We also do this to know which products we should be selling and which products we should not.

Many websites sell rock tumblers and then you are on your own. If you have a question about rocks or rock tumbling it is impossible to get in touch with them. Or, if you can get in touch with them, they don't know anything about rock tumblers.

If you purchase a rock tumbler from us and need help, we are here to answer your questions. We also share our knowledge with the public by publishing what we believe is the largest library on the web of articles, videos and blog posts about tumbled stones and rock tumbling.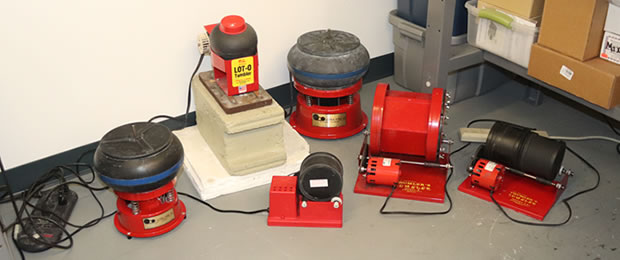 There are limits to our abilities and knowledge. We will do our best to answer your questions about tumbling rocks, but if you want information about tumbling other things, or using a rock tumbler for another purpose we will probably tell you that we don't know anything about it.

RockTumbler.com is located in Lemont Furnace, Pennsylvania. We sell rock tumblers, rock tumbling supplies and tumbled stones to customers within the United States. All of our sales are online. We do not have a walk-in store.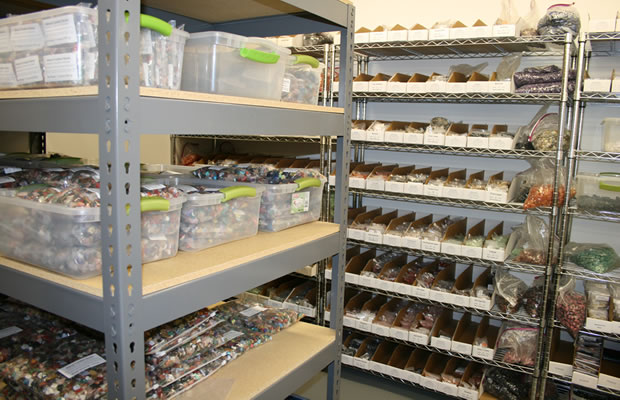 We really like tumbled stones. At any given time we have a few tons of stones from all over the world in our warehouse that are available for immediate shipment to fill your order. All of the stones that we have available for sale can be found on this page of our website.

We regret that we are unable to custom-select stones of special sizes, shapes or colors. That type of work is extremely time-consuming and as much as we like examining tumbled stones our small staff is unable to provide that type of service. If you need stones of special sizes, shapes or colors, the best way to obtain them is to visit a rock shop, crystal store or museum shop where visitors are able to hand-select their stones. All of our sales are online and by mail. We do not have a walk-in store. Sorry.

Back to top of page







Shipping
Holiday Shipping Information


Orders placed after Tuesday, December 17th at 1:00 PM eastern time may not arrive in time for Christmas unless you order Express Shipping. We are located in Pennsylvania and deliveries to the west coast, Alaska and Hawaii require five or six business days by standard shipping. Rock tumblers and tumbling supplies are heavy packages and move slowly.



The map below shows normal shipping times. Holiday shipping may take longer.


We ship by United States Mail, FedEx Ground and FedEx Home Delivery to addresses within the United States. We process orders Monday through Friday. Orders placed through our website usually ship the same day or the following business day if the address that you provided is accepted by the U.S. Postal Service and rare internet, power or other unforseen problem does not interfere. (We do not ship on Saturday, Sunday or U.S. Postal Service holidays.)

Everything that can be purchased from our website is in stock and ready for prompt shipment. Rarely, a customer will order more items than we have in stock and we will notify you promptly. If we encounter any problem while filling your order we will contract you by email or phone. Orders received before noon (Eastern time) on a business day usually ship the same day.

If you request "USA Standard Shipping" your order should arrive between 2 and 6 business days after it is placed. If you request "USA Express Shipping" your order should arrive between 1 and 3 days after it is placed. These shipping times are based upon U.S. Postal Service and FedEx guidance. USPS and FedEx are very good at meeting these delivery times but sometimes mechanical, weather or other problems can delay a package.


Back to top of page







Rock Identification


It is very difficult to identify rocks from photographs because the observer can not view them from various angles, view them under different types of light, examine them with a lens, determine their hardness, clearly see their texture and do other tests.

The best people for identifying rocks are those who live near where the rocks were collected and are familiar with the local rock units and geology. Local rock shops, rock clubs, university geology professors and geological surveys are sometimes willing to do this, but it is best to ask before travelling to them to avoid disappointment.

We do not offer a rock identification service at our office, by email or through the mails.


Back to top of page







Returns


We accept returns if the merchandise is mailed back to us complete, unused and in brand new condition within 30 days. Rock tumbler grit, polish, rough and tumbled stones that have been opened can not be returned.

To request a return authorization please send an email message to
with the word "RETURNS" and the order ID number in your subject line. In the email, please explain what needs to be returned. We will reply promptly with instructions. Returns that comply with the above policy will receive a refund of the item's purchase price. Shipping and handling are not refunded.

HOLIDAY GIFTS: Gift items purchased between November 1 and December 31 may be returned until January 31.

If you received the wrong item, a damaged or defective item please let us know we want to be sure that you receive what you paid for.


Back to top of page







Our Rock Tumbler Promise


We use the rock tumblers that we sell and know that they are quality machines.

When you have a question about rock tumbling or your tumbler just send it by email to
and we will answer promptly to the best of our ability.

If you buy a tumbler from us and it stops working properly under normal use within six months from the date of purchase, here is what we will do.


If a replacable part such as a belt, bearing, roller, retainer ring, barrel lid or motor has failed you can return the part to us for a free replacement.


If the tumbler can not be restored to working order with a replacement part you can return the tumbler to us and we will come to an agreement with you on a refund or a replacement machine.
If you purchased a rock tumbler from another website or a store, please contact them or the manufacturer. Our rock tumbler promise is only valid if you purchased a rock tumbler from this website.

To take us up on this offer just send an email to
that explains your situation. Please put "Tumbler Promise" in the subject line. Please include your name and address so that we can verify your purchase and obtain details about the machine that you purchased. We will reply promptly with instructions. If you received the tumbler as a gift or another person paid for the purchase, that original purchaser must be the person who makes arrangements with us.


Back to top of page







International Orders


We serve the United States.

We only ship orders to addresses within the United States and Territories of the United States that are served by the United States Postal Service (Puerto Rico, Guam, Northern Marianas, U.S. Virgin Islands, and American Samoa).

We are sorry, but we do not ship to or accept payments from Canada, Mexico or any other countries. Please do not contact us to request an exception. Our answer will be "Sorry we only serve addresses in the United States and its Territories".


Back to top of page







Mail Orders


We accept orders from United States customers that are placed by mail and paid with a check or money order from a United States financial institution.


Please make checks or money orders payable to "GeoShops.com".



To order this way please visit our website and place the items that you would like to purchase into the shopping cart. When you finish shopping simply print the shopping cart page. It will display a subtotal for the items that you purchased plus the amount that you must pay for shipping/handling.

Write your shipping address, telephone number and e-mail address on the shopping cart page and mail it to us with your check or money order written for the exact amount of your purchase plus shipping and handling. Please do not send cash. We will ship your order promptly after your check or money order has cleared our bank.

Our address will be printed on the bottom of the shopping cart page. It is: GeoShops.com, 1040 Eberly Way, Suite 150, Lemont Furnace, PA 15456.


Back to top of page







Phone Orders


We are sorry but we do not accept orders by phone. We have a secure checkout on our website that protects your credit card information. We are unable to provide that same level of protection for credit card information given to us by phone.

We do accept orders paid by check through the mail.


Back to top of page







Tracking


Tracking information is usually sent in an email message shortly after the label has been printed for your package. No tracking information will show up until your package leaves our facility. Packages are usually picked up by 3:30pm EST.

You can check the status of your package by visiting the United States Postal Service website or the FedEx website and entering your tracking number.

If you did not receive a tracking number please let us know by sending email to
.


Back to top of page







Purchase Orders


We are sorry but we do not accept purchase orders.

Please place your order through our website to make payment by credit card. To pay by check please follow our instructions for mail orders.


Back to top of page







Question About a Recent Purchase?


If there is a problem with your order or an item that you purchased we want to help you. Please tell us about it by email at
. We will reply promptly.

You can also call us using the telephone number that is printed on the packing slip of your order. (We are in the office Monday through Friday between 9:30 AM and 4:30 PM eastern time).


Back to top of page







Privacy Information
Visitor Information Logged


Our server logs each visit to our site and records the pages that have been viewed. We use this information to understand how visitors engage our website and to enable us to make informed decisions about improving the experience of our visitors. The logs do not contain information about visitors that would identify them personally. Similar information is collected by the server of almost every commercial website.

Information collected includes:
URL web addresses that send traffic to our website (these are search engines, social media sites and other websites that included a link to our website)
The search queries that visitors use to arrive at our site
IP addresses (a unique number assigned to a computer when it connects to the Internet) of visitors that enter our website
The types of browsers (e.g., Netscape, Internet Explorer, Firefox) used to access our site, their device type (mobile, tablet, desktop) and screen resolution.
The operating system (Windows, Unix) used to access our site
The date, time and duration for each visitor's access
The URLs of pages viewed by each visitor
We do not share the contents of our visitor log files with anyone outside of our company. The only reason that we would release this information is if it is requested by a law enforcement or government agency for the purpose of an essential investigation.

We also use the GetClicky.com, Google Analytics, and CrazyEgg.com services to learn how visitors use our website. These services collect information similar to the server logs described above but they also include information about where visitors click on our site, the internet service providers used by visitors, the name of their institution (if they publish that through their internet service provider), and the click paths used by visitors on our website and into our shopping cart. This information helps us understand how visitors use our website and we use that information to improve the design of our site in ways that facilitate visitor engagement and sales.



Information Voluntarily Provided by Visitors


We welcome feedback about our website and respond to information requests from visitors each day. These communications are done by email messages initiated by our website visitors. We will use the information associated with your message to prepare a reply but information about your identity is not shared with anyone outside of our company. We do not maintain an email list of visitors who correspond, do not share their email addresses, and do not send unsolicited marketing messages to those who contact us.



COPA: Interaction with Children


Our website complies with the Children's Online Privacy Protection Act (COPPA). We make no attempt to passively or actively collect personal information from children. Children are able to write to us on their own initiative and we will reply to them on a one-time basis to respond to their request. We will not recontact them for other reasons or share any details of their contact with anyone. Transactions in our store are not knowingly accepted from children.



Back to top of page







How Credit Cards are Processed


Our website has a store where visitors can make purchases. The shopping cart of this store operates through the use of session cookies. These cookies are small files that are placed on a visitor's computer to allow that computer to temporarily remember information about an order in progress. These cookies contain information that allows our shopping cart to remember which items have been selected for purchase. No personal information is contained within the cookie and they expire when the shopper restarts his/her computer.

Session cookies also expire over time. If you place items in a shopping cart tonight and return tomorrow to complete the purchase the items might be gone from the cart. The maximum that they should be valid is 72 hours.

In the checkout process the visitor must type in name, address, email, phone and credit card information. This information is transmitted by secure connections to Ultracart.com (our shopping cart provider). The information is then transmitted through credit card processors to the website visitor's credit card bank. This information is only used to complete the credit card transaction, complete a fraud check, ship the merchandise to the visitor and communicate with the visitor about the status of an order.

During the checkout process the customer can allow a check box that will opt them to receive email offers from our company. Unchecking that box will opt them out from the messages. To date we have never sent marketing email messages to our customers. We are the only potential user of this information and we never share customer purchase information with anyone outside of our business. Ultracart.com and our credit card processors have similar policies and do not release any information about our customers.


Back to top of page







Referrals to Other Websites


To assist our visitors, we sometimes link out to other websites that have related content. When you click on one of these links you will be leaving our website. When we link to a website, we always review that site to be sure that it has quality content and to be sure that it is a site that we would recommend to our colleagues, friends, and members of our family. We do not control the content of these websites and encourage any visitor to contact us if you feel that one of these sites contains information that is unsuitable for visitors of any age.


Back to top of page







Ads Displayed on this Website
Google Ads


Most of the ads that we display are sent to our website through the Google Adsense program. Google has a privacy policy for ads that explains the information obtained through their advertising and how that information is handled. Visitors can also learn how Google ads are customized to match their potential interests via the Google Ads Preferences Manager.

All of Google's advertisers are required to comply with the Google Ad Content Policy. We regularly inspect the ads that appear on our site and believe that Google does a very good job of delivering ad content that matches the topics of our website and the potential interest of our visitors. In the few instances that we have seen an ad that contained questionable content we immediately installed manual filters to ban future ads from that advertiser's website.

Google and other advertisers on our site use technology such as cookies, web beacons or the DoubleClick DART Cookie. These send advertisers (such as Google through the Google AdSense program) information including your IP address, your ISP, the browser you used to visit our site, and in some cases, whether you have Flash installed or other viewing software installed. This is generally used for geotargeting purposes (showing New York real estate ads to someone in New York, for example) or showing certain ads based on specific sites visited (such as showing cooking ads to someone who frequents cooking sites). You can easily opt out of the use of the DART cookie by visiting the Google ad and content network privacy policy.

You can choose to disable or selectively turn off our cookies or third-party cookies in your browser settings, or by managing preferences in programs such as Norton Internet Security. However, this can affect how you are able to interact with our site as well as other websites. This could include the inability to login to services or programs, such as logging into forums or online email accounts. These settings can also disable your ability to make purchases from our site and other ecommerce sites that use similar technology.



Private Placement Ads and Ad Networks


We do not sell ad space directly to advertiser or run ads from other ad networks on RockTumbler.com. All ads that appear on this site are through the Google Adsense program. If you want your ad to appear on our website please place it through the Google Adwords program.











Contact Us


If you have a question about rock tumbling please visit our Rock Tumbling Library page. We have lots of information there for free and immediate use. Please check it out.

Please Note: We are unable to give advice on using rock tumblers, their motors or their parts for other purposes. We are also unable to give advice on how to tumble anything other than rocks or brass casings.

If you have questions about tumbled stones or rock tumbling that are not addressed above please send them to us at the following email address:
. We provide prompt, carefully-considered replies - usually within 24 hours. We respond to email seven days a week and even on holidays.

Why isn't our phone number listed here? We can give you the best possible answers by email. Email allows us to carefully consider your question and provide a complete and carefully-considered response. It also allows us to send you links to articles and videos that answer your question. Try it. Send us a carefully considered question and you will probably be surprised at the quality of our response - almost always in under 24 hours.




Back to top of page



Rock Tumblers and Supplies
| | |
| --- | --- |
| | We highly recommend: Modern Rock Tumbling by Steve Hart. Learning is the fastest way to improve the quality of rocks that you tumble. In this book you will learn from an expert with extensive experience. You will increase your abilities, learn to save time, money and have a great reference book that you will use again and again. |
| | |
| --- | --- |
| | We highly recommend: Gemstones of the World (fifth edition) by Walter Schumann. One of the most popular gemstone books ever written, with over one million copies sold. It has about 100 pages of basic gemstone information and about 200 pages dedicated to photos and descriptions of over 100 gems and gem materials. |
Gemstone and Jewelry Book
| | |
| --- | --- |
| | We highly recommend: Gemstone Tumbling, Cutting, Drilling and Cabochon Making (by Jim Magnuson and Val Carver. This is our favorite book for a person who does rock tumbling and now wants to make beads, pendants and other jewelry from tumbled stones. Includes an introduction to cabochon cutting. |
Tumbling Articles and Resources